Download the Trial
How to install SCANeR
This guide will walk you through the installation process for SCANeR.
Pre-requisites
If you don't have a SCANeR studio installer yet, check out Download the evaluation version of SCANeR.
The installation of SCANeR requires full administrator privileges.
Install SCANeR
Unzip SCANeR archive SCANeRstudio-2023.1rXX_Trial.zip

Launch SCANeR installer SCANeRstudio-2023.1rXX_Trial.exe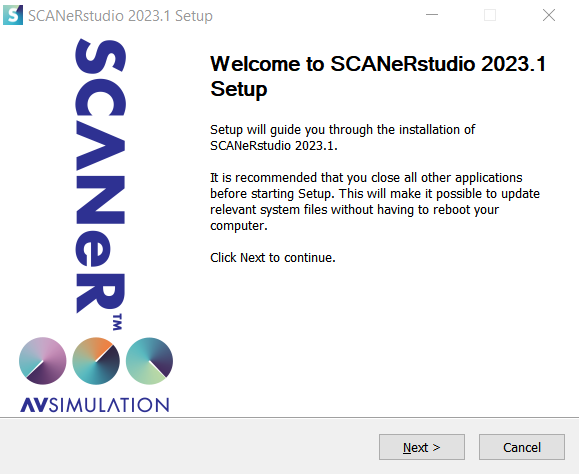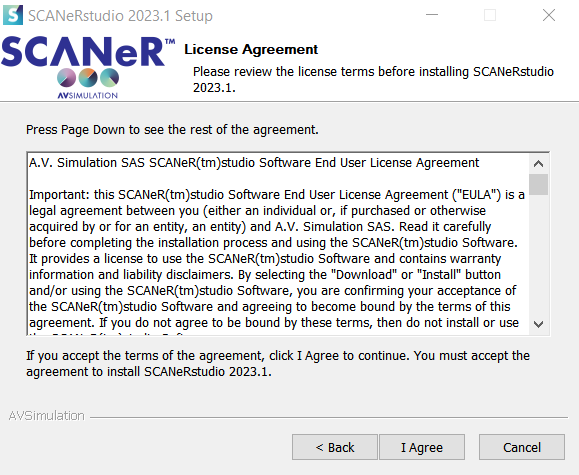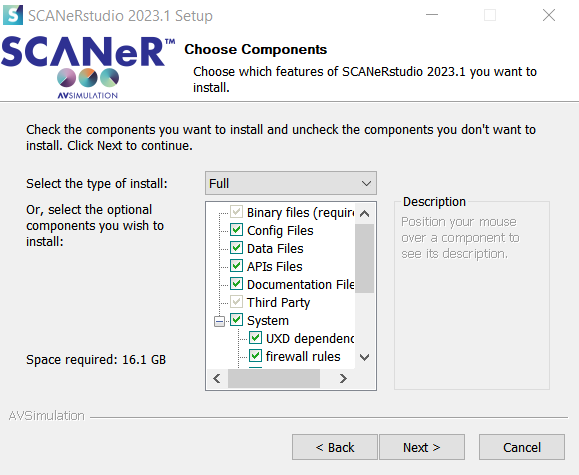 Leave all components selected
Info: Items include simulation data, configuration files, APIs samples and dependencies for the licensing system, sound and video management.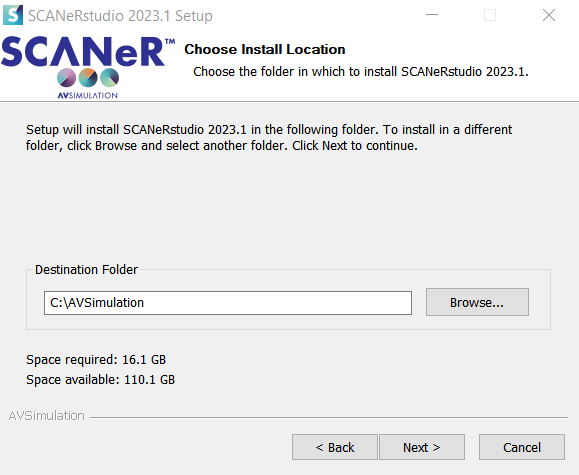 Choose the installation folder
Note: We recommend installing SCANeR studio on a different disk than the operating system (e.g. D: instead of C:).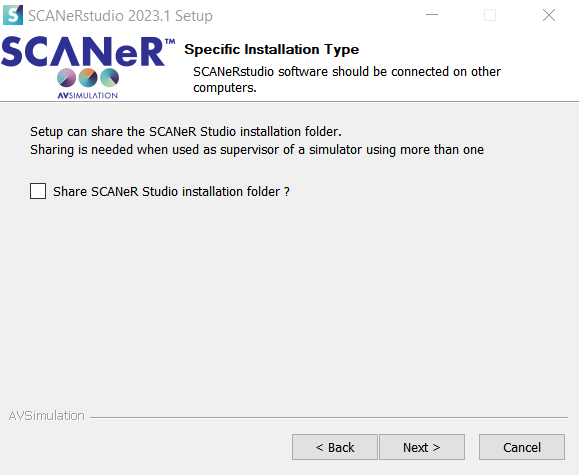 Sharing the installation folder is required for a multi-computer configuration.
Info: SCANeR can utilize a multi-machine configuration on any architecture (workstation, simulator, HiL, Cloud) as long as all nodes (PC or VM) are on the same local network.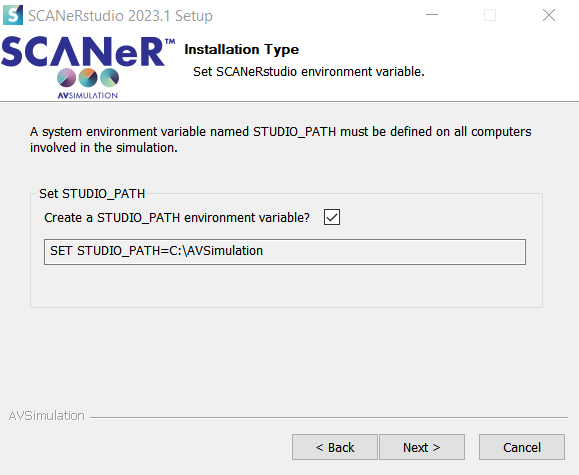 The environment variable is required for SCANeR studio to work.
Check the box Create a STUDIO_PATH environment variable

Click Next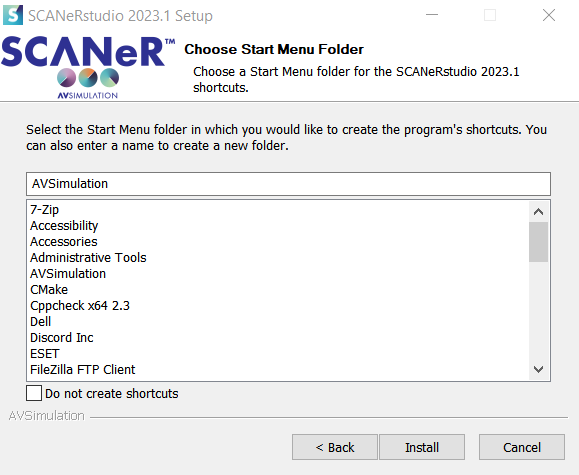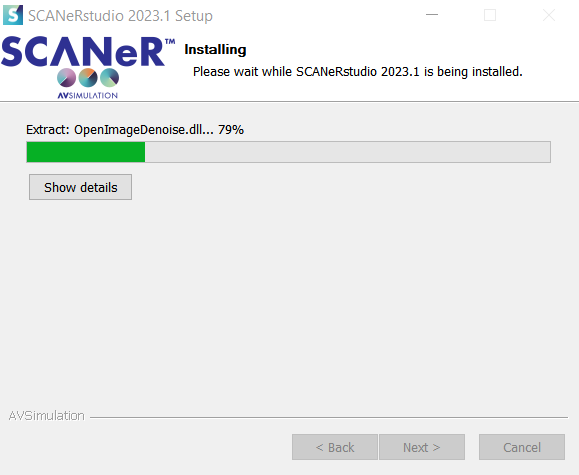 Wait for the completion of the installation

Click Install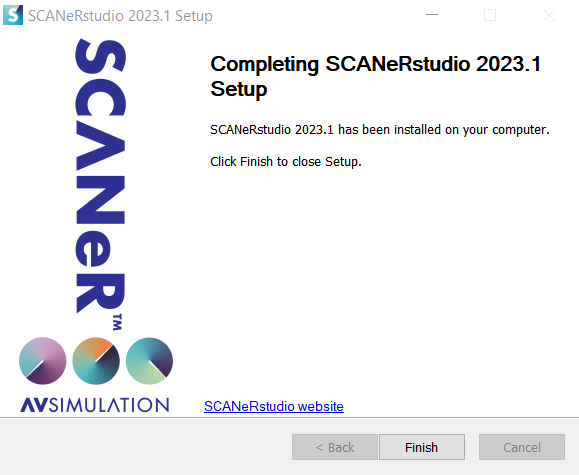 Installation is finished
Congratulations, SCANeR is now installed and ready to run!
License
The SCANeR Trial installer includes an automatic 45 day license.

First launch